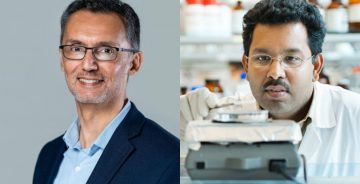 November 16, 2022
Dr. Aly Karsan and Dr. Jayachandran Kizhakkedathu have been appointed as new Tier 1 Canada Research Chairs.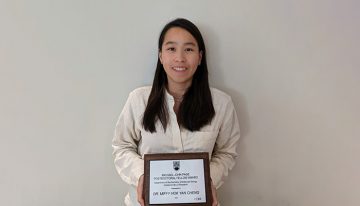 November 15, 2022
Dr. Miffy Hok Yan Cheng, 2022 recipient of the Michael John Page Postdoctoral Fellowship Award, shares her research and what the award means to her.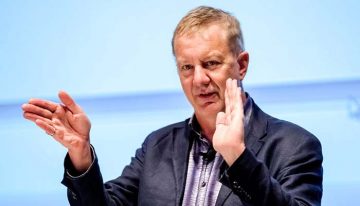 October 30, 2022
Dr. Christopher Overall received the 2022 Helmut Holzer Award, for outstanding contributions to advancement of the field of proteolysis.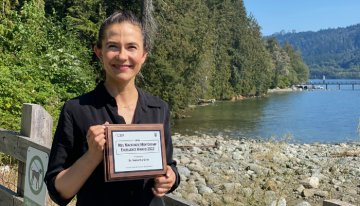 October 20, 2022
Meet Dr. Samantha Grist from Dr. Karen Cheung's lab, who is the recipient of the Neil Mackenzie Mentorship Excellence Award 2022!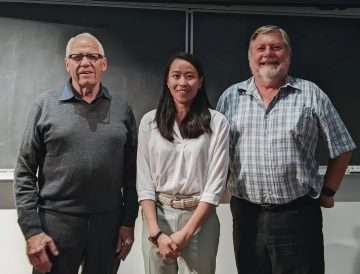 October 6, 2022
The Michael John Page Postdoctoral Fellow Award Ceremony 2022 took place on October 6, with awardee Dr. Miffy Hok Yan Cheng.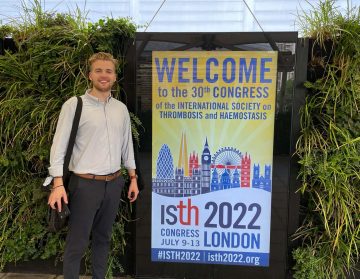 October 6, 2022
PhD Candidate Colton Strong presented his poster on lipid nanoparticles at the ISTH 2022 Congress, supported by a CBR Travel Award.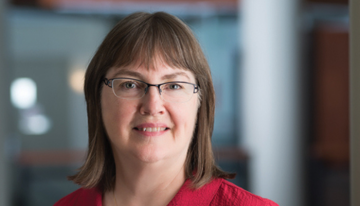 September 8, 2022
Dr. Dana Devine was recently elected as President of the BEST Collaborative. Her appointment begins September 2022.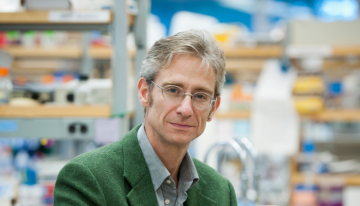 September 7, 2022
Dr. Fabio Rossi was elected as a new Fellow to the Royal Society of Canada – one of the country's highest honours.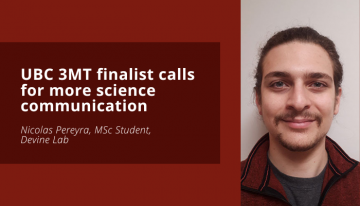 August 25, 2022
UBC 3MT finalist Nicolas Pereyra shares his research on extending the shelf-life of platelets, and thoughts on science communication.
August 18, 2022
Congratulations to all Neil Mackenzie Mentorship Excellence Award Nominees 2022, who are fostering a supportive environment at the CBR!