June 23, 2022
The Norman Bethune Symposium 2022 featured a wealth of recent transfusion-related research, with a recurring theme of personalized medicine.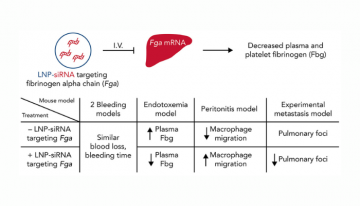 June 16, 2022
In a recent paper, Kastrup Lab members have devised a strategy to modulate fibrinogen expression using LNP delivery of siRNAs.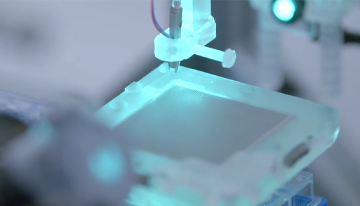 June 9, 2022
Researchers from Dr. Karen Cheung's lab are developing Isolatrix, an innovative instrument that performs highly precise single cell isolation.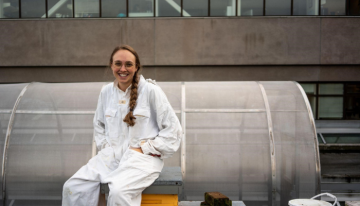 May 26, 2022
With photos and writing, Rhonda Thygesen gives a unique look into the daily life of honeybee scientist Abigail Chapman.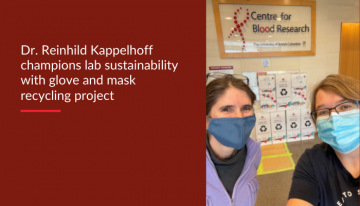 May 19, 2022
Dr. Reinhild Kappelhoff has launched a new glove and disposable mask recycling program, thanks to the UBC Workplace Sustainability Fund.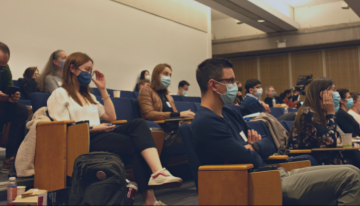 May 13, 2022
Watch the Norman Bethune Symposium 2022 recording. The event features leading experts in bleeding and thrombosis.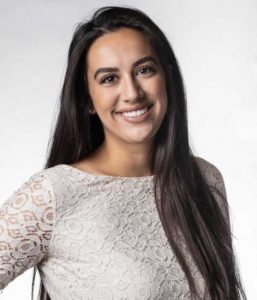 May 12, 2022
Read Jaya Rastogi's entry to this year's Lay Science Writing Competition, which seeks to understand the perspectives of young adults on sex and gender questions asked during blood donor screening.
May 12, 2022
"Exploration has been a big part of my career path," shares CBR alum Dr. Katharine Sedivy-Haley. Learn about her journey into science policy.
May 4, 2022
Submissions from the April 2022 CBR Cover Art Contest gave us a sneak peek into labwork from different research groups.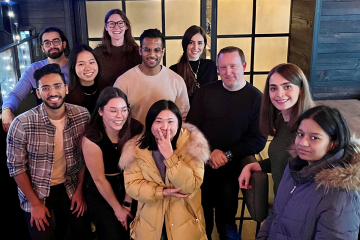 April 28, 2022
Read the runner-up entry to this year's "Science behind the scenes" Lay Science Writing Competition. Parth Patel's heartfelt piece pays homage to what he describes as research's greatest tools – his lab mates and colleagues.