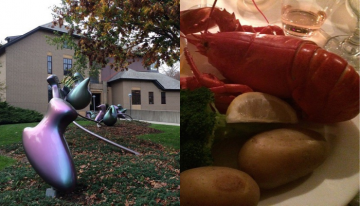 October 17, 2019
I had the pleasure of attending the inaugural meeting on Systems Immunology at the beautiful Cold Spring Harbor Laboratory (CSHL) campus in Cold Spring Harbor, New York.
October 10, 2019
SLAS2019 was one of the most innovative, relevant and forward-thinking life science and technology research conferences I have attended.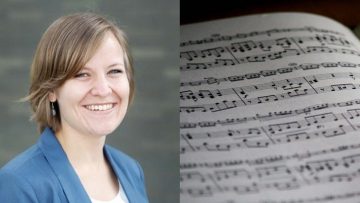 October 3, 2019
Melanie Dostert is a second year PhD student studying biofilm associated antibiotic resistance in Pseudomonas aeruginosa. When she is not doing awesome science in the lab, Melanie spends much of her free time playing the violin in the Vancouver Philharmonic Orchestra (VPO).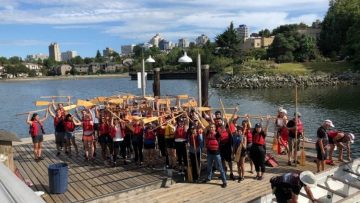 September 26, 2019
Friday, July 26th, a fine summer day at 29 degrees Celsius, we saw more than 40 of our CBR & SBME members travel to Granville Island for a fun afternoon that would set the tone for their weekend.
September 19, 2019
The Neil Mackenzie Mentorship Excellence Award is given annually to a Centre for Blood Research (CBR) member in memory of Dr. Neil Mackenzie, a former postdoctoral fellow in Dr. Dieter Brömme's lab.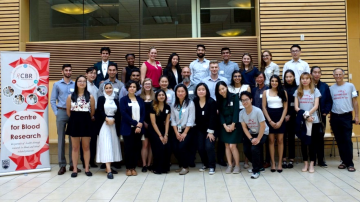 September 12, 2019
Have you ever wanted to learn about the cryopreservation of red blood cells using novel polymers or the future of skin cancer detection? How about social media tips or how many chop sticks get thrown out in Vancouver every year?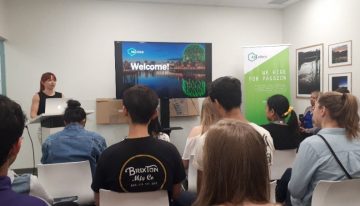 September 5, 2019
In the growing field of immunotherapy, it may turn out that we as human beings might hold the cure for dementia or HIV.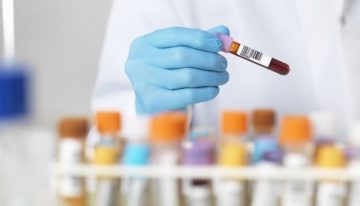 August 29, 2019
Beta-thalassemias are a group of inherited blood disorders caused by a decrease in beta hemoglobin chains that can result in severe anemia, reduced oxygen supply to tissues, failure to thrive, and death.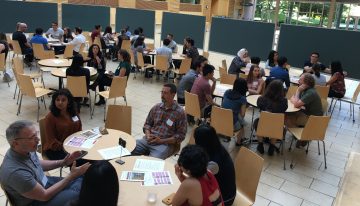 August 22, 2019
On June 13, the Centre for Blood Research and the Department of Microbiology and Immunology teamed up to host another successful career night for UBC students, postdocs and staff.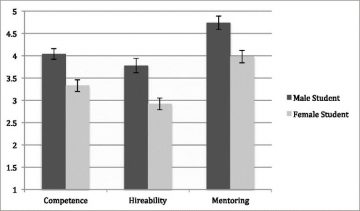 August 15, 2019
Prof. Strickland was awarded the Nobel Prize for her Doctoral thesis work on chirped pulse amplification, a methodology now used in corrective eye surgery and medical imaging.