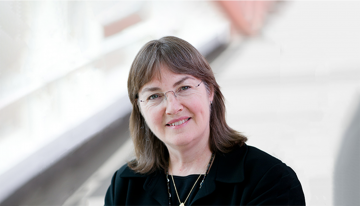 January 11, 2021
"I'm honoured to accept the position of Director, and look forward to building on the CBR's successes," said Dr. Devine.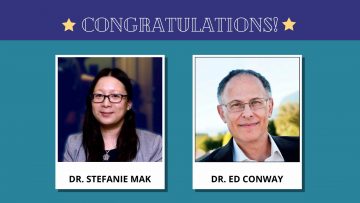 January 8, 2021
Congratulations to Dr. Stefanie Mak and Dr. Ed Conway, whose mentorship excellence was recognized by the UBC Science Co-op Team!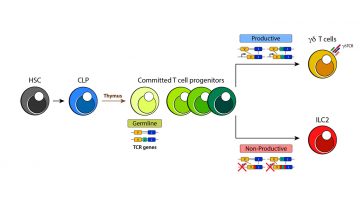 January 7, 2021
New research from the McNagny Lab finds that type-2 innate lymphoid cells (ILC2s), which play a key role in mucosal immunology and allergic lung disease, may develop in the thymus rather than the bone marrow, thus rewriting the "life-story" of ILC2 development.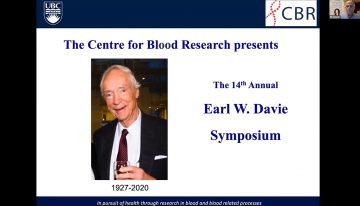 December 17, 2020
Over 300 registrants from a mix of local, national and international audiences gathered online on November 17th to honour Earl's legacy and participate in an excellent program with presentations by leading experts, trainees and patients.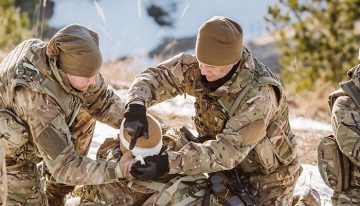 December 16, 2020
The funding will go towards improving platelet blood products and developing a wound dressing called CounterFlow Gauze, both of which are especially relevant to soldiers in combat scenarios.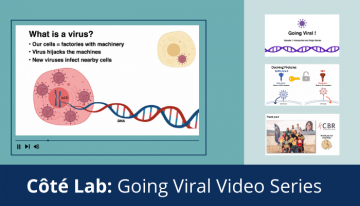 December 10, 2020
Mahtab Gill, Loïc Caloren, Nicolas Gauthier, and Nancy Yang have used their collective scientific knowledge and laboratory experiences to communicate everything a lay person should know about HIV and SARS-CoV-2.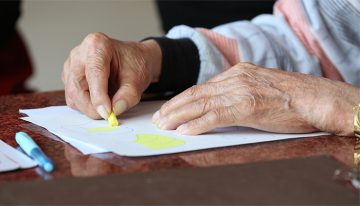 December 3, 2020
Intact synovial fluid is critical for lubricating joints in the human body. It prevents the cartilage covering the bones at the joints from being damaged by friction caused by everyday movement.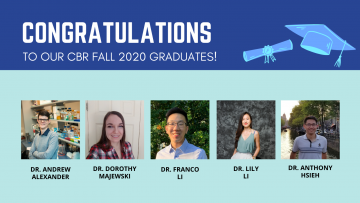 December 2, 2020
Sincere congratulations to our CBR Fall 2020 graduates, who walked across the virtual stage and celebrated their UBC convocation in late November!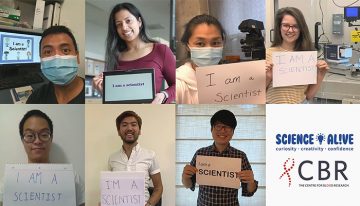 November 30, 2020
For Science World's 2020 Girls and STEAM event, the CBR Outreach Team partnered this year with SFU Science AL!VE to create a fun and informative workshop on synthetic biology.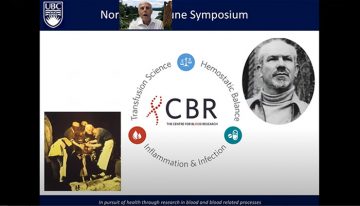 November 26, 2020
The 9th annual – but first virtual – Norman Bethune Symposium honoured the work of Dr. Norman Bethune, an astounding Canadian physician who shaped the foundation of transfusion medicine and universal access to healthcare.