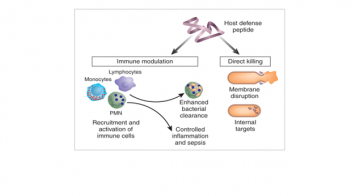 May 12, 2016
Dr. Hancock's lab published a review in Nature Reviews establishing that host defense peptides, in addition to having direct antimicrobial effects, also play an important role in immune modulation, wound healing, and diseases, such as cancer and autoimmune disorders.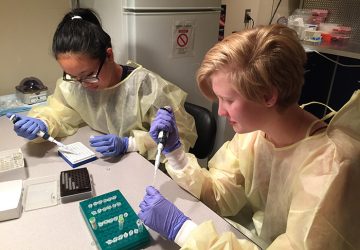 May 3, 2016
Abhinav Ajaykumar, a PhD Student in Helene Cote's Lab, was excited to discuss his experience of serving as a mentor to Sunny Park and Tea Yates, two Grade 10 students from the Prince of Wales Mini School, Vancouver.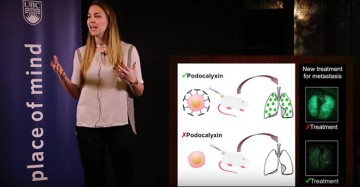 April 21, 2016
Diana Canals never liked public speaking. "I panic, I get really stressed out, and I can't sleep for days leading up to it." As the runner-up prize winner of the UBC Three Minute Thesis (3MT) final competition held on March 10, the young researcher has certainly changed for the better.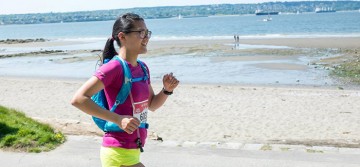 March 31, 2016
Deb Chen's, a PhD Candidate in Dr. Devine's lab and front-line volunteer with the Vancouver Crisis Centre, is raising funds for her Scotiabank Half Marathon Run, to combat mental illness.
March 3, 2016
Dr. Devine believes that researchers at the CBR have the expertise to determine "whether the technologies that are available to essentially sterilize blood products actually kill Zika virus."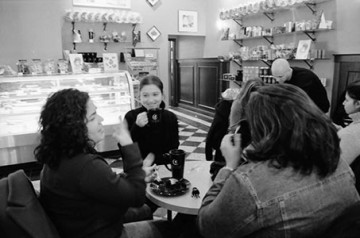 September 17, 2015
One way to potentially lower this stress is to approach networking differently. Sweta Rajan, the Manager of Training Programs at the Centre for Drug Research and Development (CDRD), proposes that the goal of networking is not to "market" oneself to potential employers, but rather to discover. Networking can offer opportunities to learn about what certain jobs entail, as well as the types of jobs that even exist.
September 10, 2015
Being a good mentor gives one an excellent opportunity to grow and develop ourselves in several valuable skills like communication, leadership and management. Given that mentorship is so important, what are some of the attributes of a good mentor?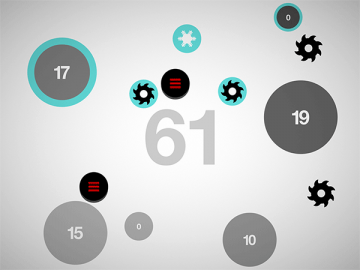 July 30, 2015
In 1962 when Gross and Lapiere wondered what was responsible for the disappearance of a tadpole's tail, they discovered collagenase – an enzyme responsible for degrading collagen. Following this, structurally similar enzymes were found that acted on collagens and other extracellular matrix proteins – they became known as the matrix metalloproteinase (MMP) family and the dogma was born…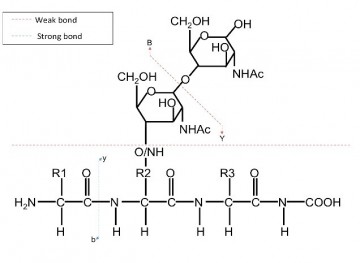 June 11, 2015
In some cases, increasing the speed of analysis by mass spectrometry does not increase the likelihood of getting informative data and greater flexibility in the analysis of components is required.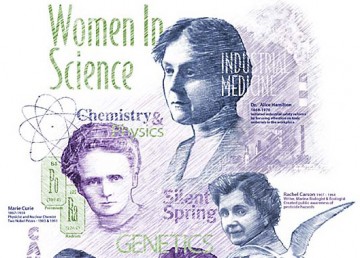 April 23, 2015
Over a century on, significant breakthroughs in policies and general attitudes have created opportunities for women to take their place as equals on the research stage. A closer look at diversity among scientists in both research and industry, however, reveals that a gender disparity still exists.