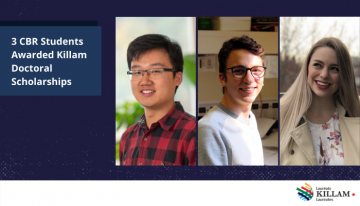 July 5, 2021
Congratulations to Andy An, Calem Kenward, and Marie-Soleil Smith, CBR students who received Killam Doctoral Scholarships for the 2021-2022 year! They are 3 of 19 UBC doctoral candidates who received this award.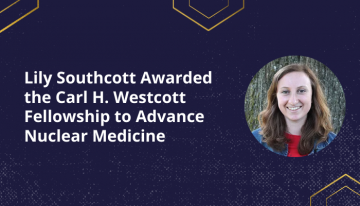 June 28, 2021
Congratulations to PhD Candidate Lily Southcott of the Orvig Lab, who was awarded the 2021 Carl H. Westcott Fellowship! The Westcott Fellowship is awarded each year to a graduate student whose research work is being carried out at TRIUMF or on TRIUMF-related projects.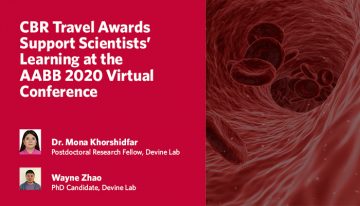 June 3, 2021
Two members of the CBR from the Devine lab, Dr. Mona Khorshidfar, a Postdoctoral Research Fellow, and Wayne Zhao, a PhD Candidate, received CBR Travel Awards to attend the American Association of Blood Banks (AABB) Annual Meeting in 2020.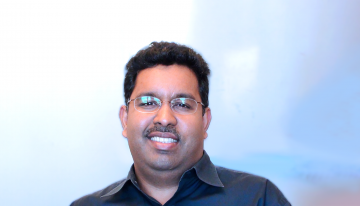 June 1, 2021
Congratulations to Dr. Jayachandran Kizhakkedathu, one of seven UBC project leads supported by a New Frontiers in Research Fund (NFRF) 2020 Exploration Grant! His project will aim to develop an effective therapeutic approach to rapidly repair the endothelial glycocalyx, in order to reverse endothelial dysfunction and pathogenesis in inflammatory diseases.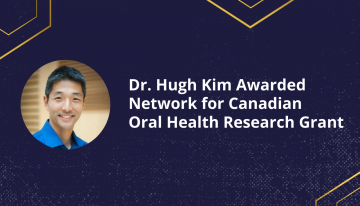 April 29, 2021
Dr. Kim obtained a $40,000 grant and brought together a team of researchers from UBC, the University of Toronto, and the Canadian Blood Services to collaborate on the project "Deciphering the molecular links between periodontitis and ischemic cardiovascular disease". Co-investigators include Dr. Ed Pryzdial, Postdoctoral Fellow Dr. Manoj Paul from the Kim Lab and UBC Faculty of Dentistry researchers.
April 20, 2021
From developing a life-saving powder to novel catheter coatings, we were delighted to chat with researchers from both the Kastrup and Kizhakkedathu labs to learn more about their respective CIHR-funded projects.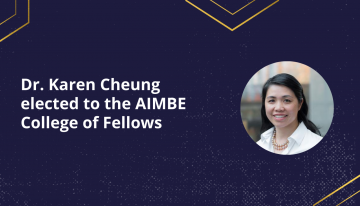 March 18, 2021
One of the highest professional distinctions in biomedical engineering has been accorded to Dr. Karen Cheung. She is among one of the newest members elected to the American Institute for Medical and Biological Engineering (AIMBE) College of Fellows, which represents the top 2% of medical and biological engineers.
March 4, 2021
Although many conferences are now virtual, the CBR was nonetheless pleased to provide up to $500 for the 2020-2021 year to four award recipients, who will attend and present at such events throughout the year. Congratulations to Dr. Alison McAfee, Amy Wong Strilchuk, Dr. Hashem Etayash, and Sreeparna Vappala!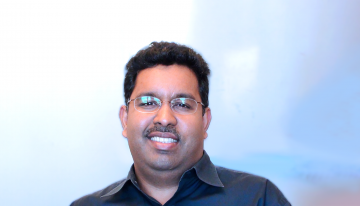 January 28, 2021
Dr. Kizhakkedathu is one of three Canadian professors who have been inducted as Fellows, a recognition that celebrates the researchers' outstanding contributions to biomaterials research, education, and service.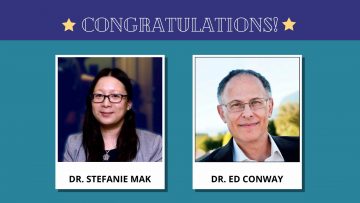 January 8, 2021
Congratulations to Dr. Stefanie Mak and Dr. Ed Conway, whose mentorship excellence was recognized by the UBC Science Co-op Team!