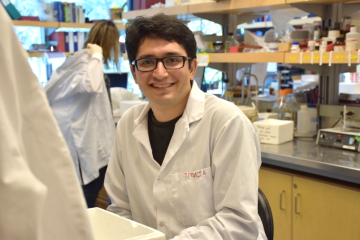 July 4, 2016
Farshad Babaeijandaghi, a graduate student in Dr. Fabio Rossi's lab received the Vanier Canada Graduate Scholarship in the 2015 competition for his research on fibro-adipogenic progenitors (FAPs).
June 23, 2016
Dr. Jay N Kizhakkedathu has been appointed to a Full Professor of Medicine in the Department of Pathology and Laboratory Medicine.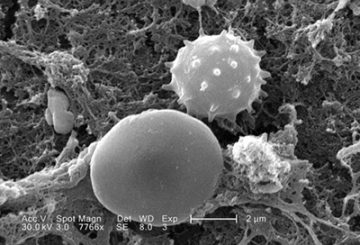 June 17, 2016
Dr. Donald Metcalf, The Father of Modern Hematology, was a titan of his field, studying the production of blood cells, cell survival, suppressors of cell signalling, and stem cells.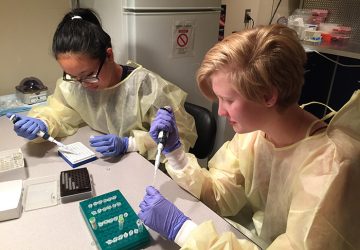 May 3, 2016
Abhinav Ajaykumar, a PhD Student in Helene Cote's Lab, was excited to discuss his experience of serving as a mentor to Sunny Park and Tea Yates, two Grade 10 students from the Prince of Wales Mini School, Vancouver.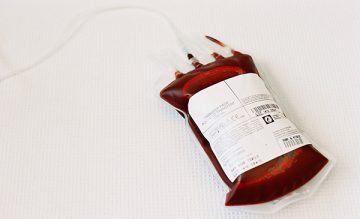 April 28, 2016
When a person is in dire need of blood, a blood transfusion seems like a simple solution. A donor donates blood, and eventually a patient in need receives it. Yet, in reality this life-saving medical procedure, as safe as it may be, is not that simple.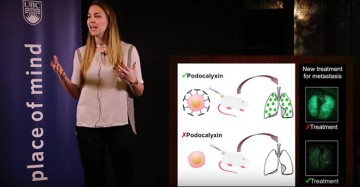 April 21, 2016
Diana Canals never liked public speaking. "I panic, I get really stressed out, and I can't sleep for days leading up to it." As the runner-up prize winner of the UBC Three Minute Thesis (3MT) final competition held on March 10, the young researcher has certainly changed for the better.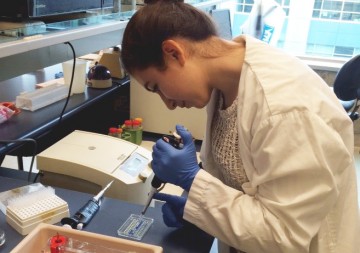 April 21, 2016
Megan is a grade 10 high school student, participating in a science enrichment program. She was placed in Ross MacGillivray's lab in the CBR and here, she talked about her experience and thoughts on life in the lab.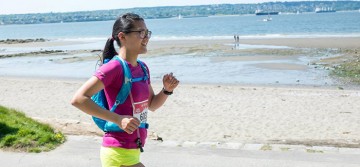 March 31, 2016
Deb Chen's, a PhD Candidate in Dr. Devine's lab and front-line volunteer with the Vancouver Crisis Centre, is raising funds for her Scotiabank Half Marathon Run, to combat mental illness.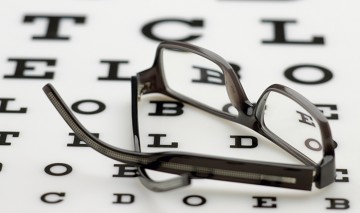 February 4, 2016
Losing the ability to see a loved one's face clearly, or use a computer or cell phone is probably unthinkable to most of us. However, this is the frightening reality for those suffering from age-related macular degeneration (AMD), the leading cause of vision loss among those over 50 in developed countries.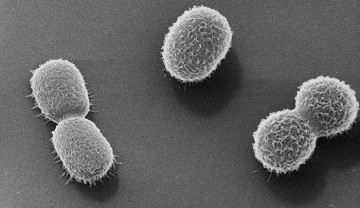 January 18, 2016
A. baumannii infections cause ventilator-associated pneumonia and wound infections, leading to life-threatening bacteremia/sepsis. How does it resist the host's immunological response?