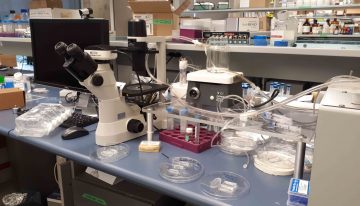 March 7, 2019
Dr. Karen Cheung is a professor at UBC in the Department of Electrical & Computer Engineering and the new School of Biomedical Engineering. She is also the Director of the Graduate Biomedical Engineering Program.
January 17, 2019
The Centre for Blood Research has many talented graduate students, postdocs and faculty doing cutting edge research in important fields such as infectious and inflammatory diseases, cancer, and biotechnology.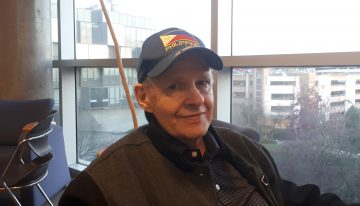 December 20, 2018
At the Centre for Blood Research (CBR), the holiday season was inaugurated on December 7th, 2018. We all came together around the Christmas tree to enjoy our annual holiday potluck and gift exchange.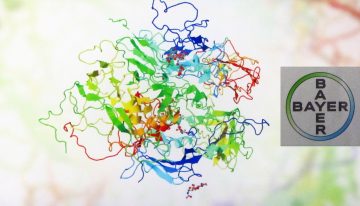 November 8, 2018
The Bayer-UBC Bleeding Disorders Collaboratory, established in 2012 with a $750,000 financial commitment from Bayer Inc., has stimulated substantial innovation in the treatment of hemophilia and other bleeding disorders.
August 30, 2018
Rhys participated in the CBR Job Shadow Program back in February 2017, working closely with Bryan Lin and Frank Lee, PhD candidates from the Pryzdial lab. Read on to find out more about Rhys, his learning experience at CBR, and his advice in engaging with people living with Hemophilia A.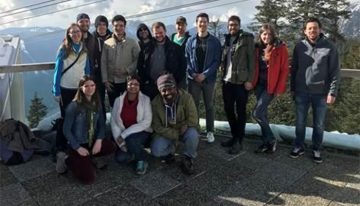 August 16, 2018
If you are like me, exploring a world outside of academia, namely, a career in the biotechnology industry, is very appealing. ECOSCOPE is UBC's first training program that tries to bridge the gap between research, training, and innovation within the start-up space by promoting opportunities for grad students to work with founders on R&D projects.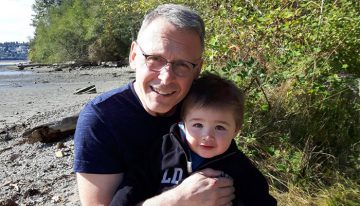 June 28, 2018
Prof. Ed Pryzdial was one of the first people that I met when I joined the Centre for Blood Research (CBR). Recently, I had the opportunity to interview Ed, and discovered that he has very sage, while at the same time humorous, wisdom that makes you want to sit and listen for hours, if he lets you!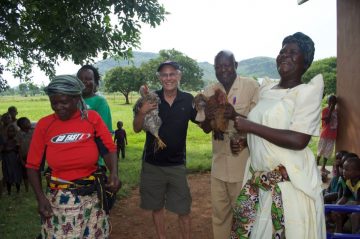 May 31, 2018
From the Canadian Blood Services RED blog series, "Meet the Researcher," Geraldine Walsh caught up with Dr. Ed Conway, the director of the Centre for Blood Research at the University of British Columbia and a Canadian Blood Services adjunct scientist.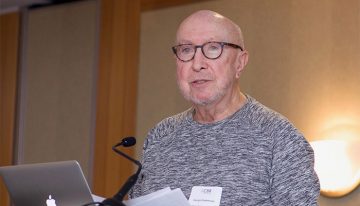 May 17, 2018
George Stephenson has been living with mild haemophilia all of his life. George's life was dramatically impacted by the disorder, as he explained during his speech at the 2017 Earl Davie Symposium. I was honoured to sit down with George after the symposium for an interview about his opinion on haemophilia and the medical field in general.
March 29, 2018
From the Canadian Blood Services RED blog series, "Meet the Researcher," Fennie Easton van der Graaf, an undergraduate researcher at the University of British Columbia, chatted with Dr. Mark Scott, Canadian Blood Services' senior scientist and a pioneer in immunocamouflage of cells to prevent their detection by the immune system.