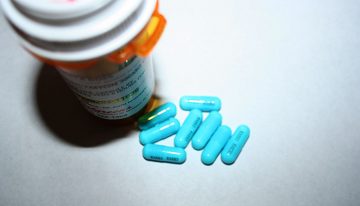 September 21, 2017
Doctors and healthcare professionals have long urged patients to always finish a course of antibiotics to prevent the development of antibiotic resistance, but is this protocol still warranted? Researchers have discovered that over-use of antibiotics can have negative effects.
September 14, 2017
The Neil Mackenzie Mentorship Excellence Award honours the legacy of Neil Mackenzie and his dedication to motivating and encouraging others. This year, 20 nominations were received in recognition of 13 candidates. The winner was announced at the 2017 Research Day.
September 7, 2017
A team of chemists from the Centre for Blood Research at the University of British Columbia have developed a new wound-dressing material engineered to locally enhance the clotting process at hemorrhage sites.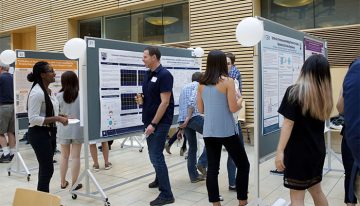 August 31, 2017
Research Day 2017 was a great success! Held on August 17th, we celebrated summer students and graduate students as they showcased their work.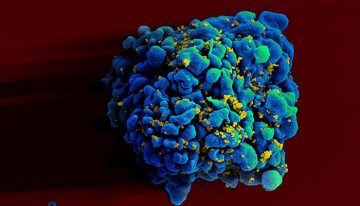 August 24, 2017
Researchers collaborated to study the most salient methods of preventing HIV transmission via contaminated needles, comparing two harm reduction strategies and antiretroviral therapy (ART).
August 17, 2017
A minor component of gentamicin, an antibiotic used to treat bacterial infections, has the ability to suppress nonsense mutations. This may greatly benefit patients living with rare genetic diseases.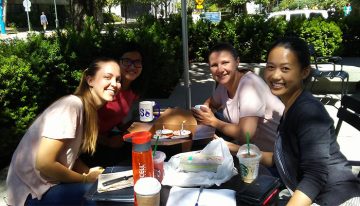 August 10, 2017
The Health and Wellness Committee works to support all aspects of health among the CBR members. The committee is looking for new recruits to join in planning and organizing Health and Wellness activities throughout the coming year!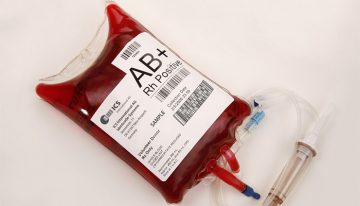 August 3, 2017
Summer Studentship students toured the netCAD Blood4Research Facility at UBC and learned about the the cutting-edge services being offered at this facility, putting it at the forefront of transfusion medicine. One blood donation has the potential to help multiple people!
July 27, 2017
The CBR enjoyed a lively outing on False Creek to go Dragon Boating! Members from the Conway lab and the Hancock lab engaged in close competition during four boat races, after perfecting their rowing techniques.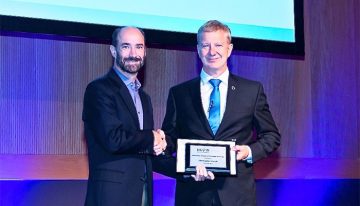 July 24, 2017
The Human Proteome Organization (HUPO) recognized Dr. Chris Overall for his outstanding accomplishments and contributions to the field of proteomics. Congratulations to Dr. Overall and his team on winning the 2017 Discovery in Proteomic Sciences Award!