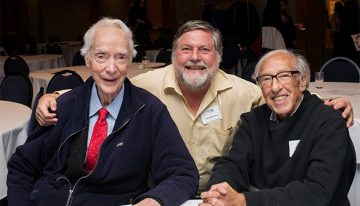 April 10, 2018
2018 April Magazine for Website by CBR on Scribd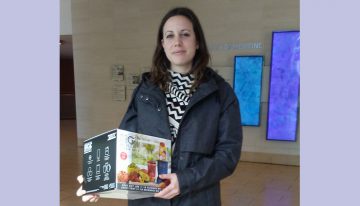 April 5, 2018
The CBR Health & Wellness Committee launched a 4-week personal health challenge: the CBR Step Challenge. CBR members were invited to track the steps they took on a daily basis using a step-tracking app. The goal was to average 12,000 steps per day over the course of 4-weeks. This is no easy feat, as 12,000 steps equates to about 9 kilometers!
March 29, 2018
From the Canadian Blood Services RED blog series, "Meet the Researcher," Fennie Easton van der Graaf, an undergraduate researcher at the University of British Columbia, chatted with Dr. Mark Scott, Canadian Blood Services' senior scientist and a pioneer in immunocamouflage of cells to prevent their detection by the immune system.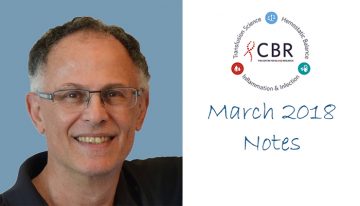 March 22, 2018
CBR research teams have been flourishing in the lab and the clinic. This is measured not only by the number and value of prestigious grants and awards received by our senior investigators and their trainees, but by the number and quality of the clinically relevant scientific advances that they have made.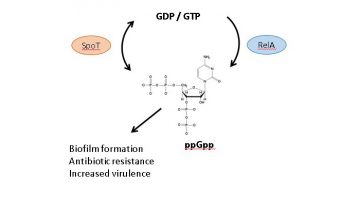 March 15, 2018
When bacteria are starved or stressed, they can become resistant to antibiotics. In Frontiers in Microbiology, members of the Hancock lab explored the importance of a specific stress response and its mechanism in infection.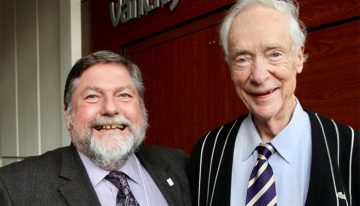 March 8, 2018
Recently, Dr. Ross MacGillivray, Professor of Biochemistry and Molecular Biology and one of the founding members of the CBR, retired after almost 37 years of work and dedication. We interviewed him about his experience and asked him about his retirement plans.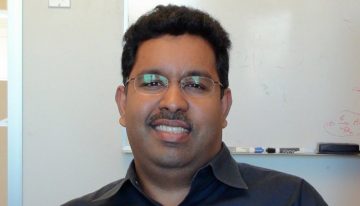 March 1, 2018
Dr. Jay Kizhakkedathu has recently been awarded the 2017 UBC Killam Research Prize, which recognizes outstanding research and scholarly contributions to a variety of fields. Dr. Kizhakkedathu will receive this honour at an awards reception, held on April 17, 2018 in the Chan Centre at UBC.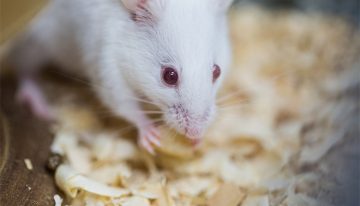 February 22, 2018
Inflammation is an important component of our body's defence system, but excessive or inappropriate inflammation is the main cause behind many human diseases. In a recent publication, Bing Catherine Wu and Amy Lee of the Hancock Lab identify a new potential anti-inflammatory therapy: Innate Defence Regulator (IDR) peptides.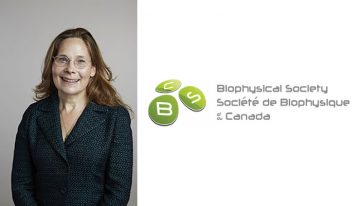 February 15, 2018
Dr. Strynadka recently received the honour of being chosen as the 2018 Fellow of the Biophysical Society of Canada (BSC). She will receive this award at the 4th Annual Biophysical Society meeting, held on May 22-25, 2018 in Vancouver, BC.
February 8, 2018
There is an urgent need for curative therapies to treat kidney failure. The laboratories of Dr. Kelly M. McNagny and Dr. Benjamin S. Freedman have demonstrated that human kidney organoids grown in a culture dish can accurately model kidney development and disease. This technology is promising for expediting future kidney research.