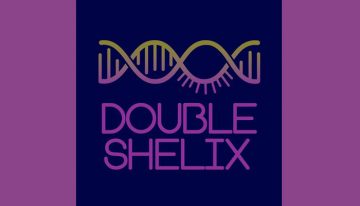 July 19, 2018
No matter what stage in your scientific career you are in, you can no doubt appreciate what it is like to be mentored and to mentor someone else. Hosts Kayla and Sally from the STEM-centric podcast Double Shelix entered the world of mentorship to answer the question: What is it like to be a good mentor and, in turn, to be a good mentee?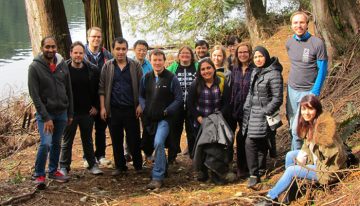 July 12, 2018
Research Associates (RAs) and Post-Doctoral Fellows (PDFs) form the backbone of any lab, and the CBR boasts 25 RAs and 40 PDFs amongst its 30 or so labs. It makes sense then, to have a forum where these scientists can interact to foster peer support and collaboration, taking advantage of their expertise in an array of different areas.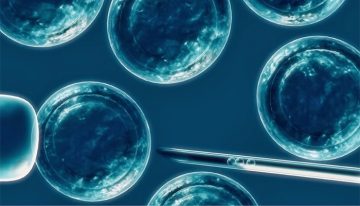 July 5, 2018
After years of intensive research and development, cell therapies are finally having their moment. In the past year, the FDA has approved two cell therapies, with stem cell treatments in hot pursuit as they enter late-stage clinical trials. While regulatory body recognition is an important milestone, great challenges in long-term industry sustainability remain.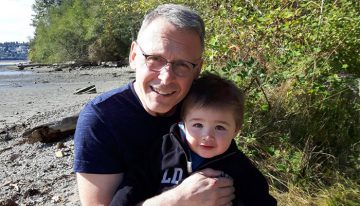 June 28, 2018
Prof. Ed Pryzdial was one of the first people that I met when I joined the Centre for Blood Research (CBR). Recently, I had the opportunity to interview Ed, and discovered that he has very sage, while at the same time humorous, wisdom that makes you want to sit and listen for hours, if he lets you!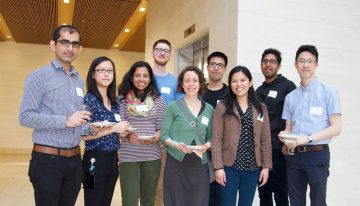 June 21, 2018
Annually, the CBR Graduate Award Program (GAP) students organize and host an event for CBR members and the public. This year, throughout the presentations and at the post-event reception, attendees were given opportunities to practice and discuss science communication. Congratulations to the GAP students for a successful event!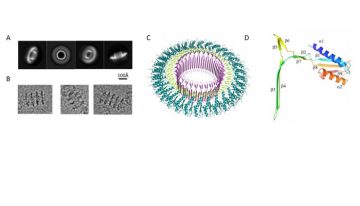 June 14, 2018
Natalie Zeytuni and colleagues in the Strynadka Lab at the CBR have determined the structure of SpoIIIAG, a key protein contributed by the mother cell of the sporulation channel from the Gram-positive bacterium, Bacillus subtilis.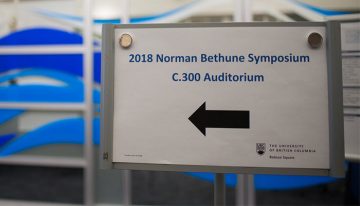 June 7, 2018
The 8th Norman Bethune Symposium was held on April 10, 2018 in Vancouver, BC. This event honours Dr. Norman Bethune, whose medical studies and wartime experiences made him a pioneer in trauma surgery and transfusion medicine, and provides an opportunity for clinicians and researchers to share their ongoing work in these fields.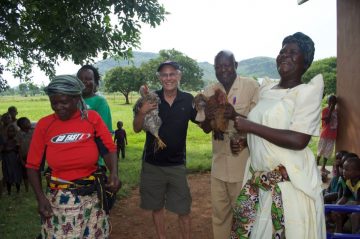 May 31, 2018
From the Canadian Blood Services RED blog series, "Meet the Researcher," Geraldine Walsh caught up with Dr. Ed Conway, the director of the Centre for Blood Research at the University of British Columbia and a Canadian Blood Services adjunct scientist.
May 24, 2018
The only FDA approved heparin antidote is protamine, but it has many limitations. In a recent paper, Dr. Kalathottukaren and team discuss how the rational design of UHRA makes it a better antidote to heparins compared to protamine.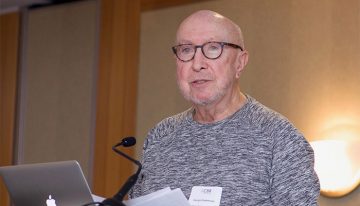 May 17, 2018
George Stephenson has been living with mild haemophilia all of his life. George's life was dramatically impacted by the disorder, as he explained during his speech at the 2017 Earl Davie Symposium. I was honoured to sit down with George after the symposium for an interview about his opinion on haemophilia and the medical field in general.