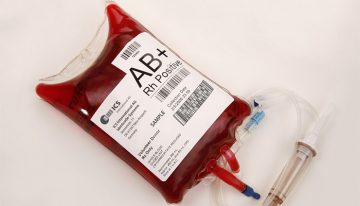 August 3, 2017
Summer Studentship students toured the netCAD Blood4Research Facility at UBC and learned about the the cutting-edge services being offered at this facility, putting it at the forefront of transfusion medicine. One blood donation has the potential to help multiple people!
July 27, 2017
The CBR enjoyed a lively outing on False Creek to go Dragon Boating! Members from the Conway lab and the Hancock lab engaged in close competition during four boat races, after perfecting their rowing techniques.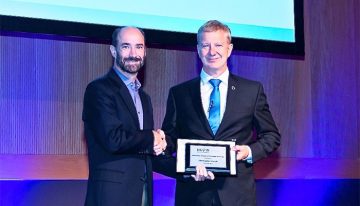 July 24, 2017
The Human Proteome Organization (HUPO) recognized Dr. Chris Overall for his outstanding accomplishments and contributions to the field of proteomics. Congratulations to Dr. Overall and his team on winning the 2017 Discovery in Proteomic Sciences Award!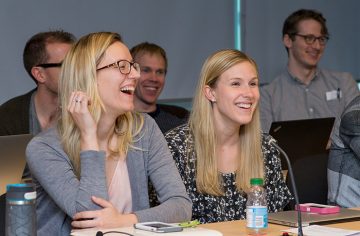 July 20, 2017
Narrowing the transfusion knowledge gap among physicians and residents is critical to improving patient outcomes. "Transfusion Camp" is a new program that is targeting this gap and having far-reaching effects.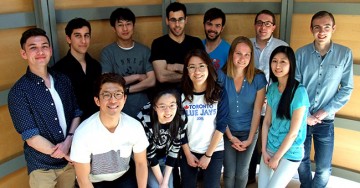 July 17, 2017
Researchers from the Kastrup Lab at the CBR have provided insight into the mechanism of action for one activator involved in blood clot formation: short‑chain polyphosphate (PolyP).
June 29, 2017
All new osteoporosis drugs have failed clinical trials with unexpected severe side effects and no one knew the reason. Now, Bromme Lab at the CBR discovered key differences between mouse and human cathepsin K proteins that can help create more effective mouse models and test for side-effects long before human trials.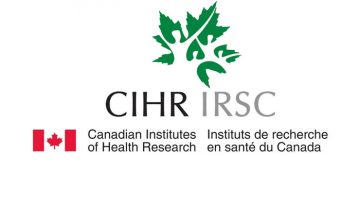 June 22, 2017
All levels of researchers at the Centre for Blood Research, UBC, have received CIHR awards in the 2016-2017 cycle.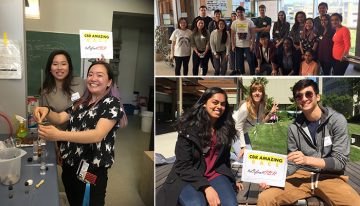 June 15, 2017
Under the slogan "Summer Students Run. CBR Members Host", fifteen CBR labs on campus united to host a one-of-a-kind science gaming event for the summer students on a Friday afternoon last week.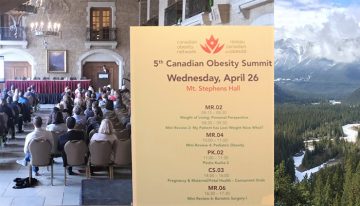 June 9, 2017
Obesity is a multi-faceted disease with an abundance of overlapping metabolic, genetic and lifestyle factors that contribute to its significant prevalence in the community.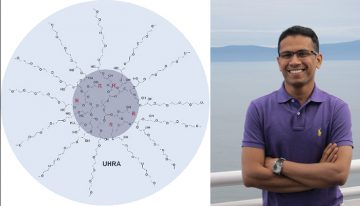 May 31, 2017
Published in Blood, Dr. Manu Kalathottukaren showed that the Universal Heparin Reversal Agent (UHRA) developed in Dr. Kizhakkedathu's Lab is non-toxic and has many advantages over the current standard of treatment.