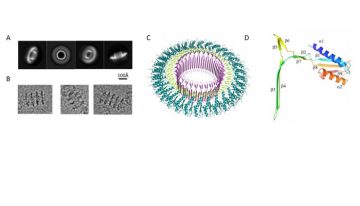 June 14, 2018
Natalie Zeytuni and colleagues in the Strynadka Lab at the CBR have determined the structure of SpoIIIAG, a key protein contributed by the mother cell of the sporulation channel from the Gram-positive bacterium, Bacillus subtilis.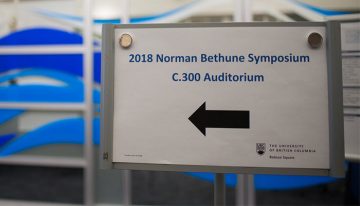 June 7, 2018
The 8th Norman Bethune Symposium was held on April 10, 2018 in Vancouver, BC. This event honours Dr. Norman Bethune, whose medical studies and wartime experiences made him a pioneer in trauma surgery and transfusion medicine, and provides an opportunity for clinicians and researchers to share their ongoing work in these fields.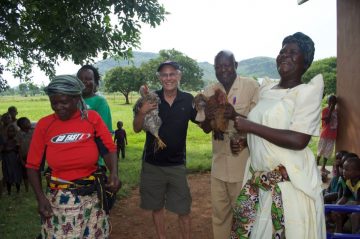 May 31, 2018
From the Canadian Blood Services RED blog series, "Meet the Researcher," Geraldine Walsh caught up with Dr. Ed Conway, the director of the Centre for Blood Research at the University of British Columbia and a Canadian Blood Services adjunct scientist.
May 24, 2018
The only FDA approved heparin antidote is protamine, but it has many limitations. In a recent paper, Dr. Kalathottukaren and team discuss how the rational design of UHRA makes it a better antidote to heparins compared to protamine.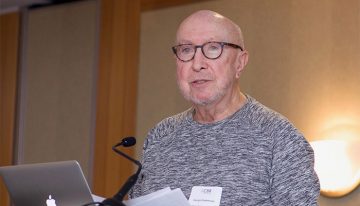 May 17, 2018
George Stephenson has been living with mild haemophilia all of his life. George's life was dramatically impacted by the disorder, as he explained during his speech at the 2017 Earl Davie Symposium. I was honoured to sit down with George after the symposium for an interview about his opinion on haemophilia and the medical field in general.
May 10, 2018
Dr. Dana Devine is the Chief Scientist with CBS, as well as a Professor in Pathology and Laboratory Medicine at UBC since 2000 and a founding member of the CBR. She recently accepted an important leadership position as Graduate Studies Program Director with the Pathology and Laboratory Medicine Department at UBC.
May 3, 2018
Part 2 of a series: The rise of genetic engineering has long provoked contentious debate within the scientific community. Stances in the scientific community on genetic engineering have become increasingly charged, as evidenced by a call for a moratorium on germline engineering research published in Nature Comments in March 2015.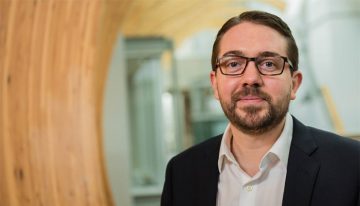 April 26, 2018
Dr. Kastrup, a scientist in UBC's Michael Smith Laboratories and the Centre for Blood Research, has developed a potential strategy for making the coagulation process more resilient. If it's proven to work in clinical situations, "superplatelets" might become a standard part of emergency department supplies, along with bandages, oxygen, and saline.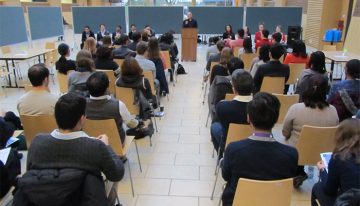 April 19, 2018
The trainee-organized CBR Career Night on Thursday, February 15 brought together professionals with rewarding careers away from the bench with students eager to learn from their experiences. The CBR has recognized a growing interest by graduate students and post-doctoral fellows in career paths outside of academia.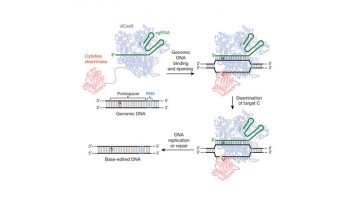 April 12, 2018
As research in germline editing reaches new and exciting frontiers, society is prompted to decide how science can act synergistically with policy to evaluate ethical implications and advance our knowledge of genetic engineering. The following article is part one of a two part series on the science and ethics of germline engineering.