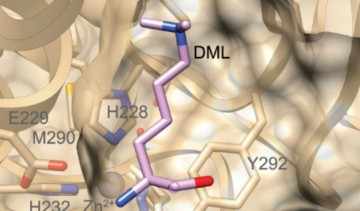 December 16, 2014
LysargiNase is an exciting new tool for the proteomic community with specific applications to studying modified protein forms.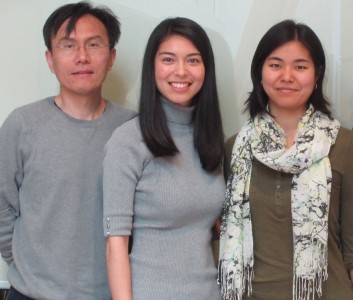 October 22, 2014
Calcium  is a universal second messenger important for brain and immune homeostasis, activation, proliferation, differentiation, and apoptosis. The events surrounding Ca2+ mobilization  are tightly regulated and involve the coordination of diverse ion channels, membrane receptors, and signalling molecules. A calcium channel TRPV1 , has a well-recognized role in nerve cells that help regulate body temperature and alert the brain to […]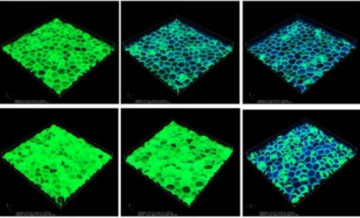 August 27, 2014
Through optimizing cell-surface biological reactions, Kizhakkedathu group greatly improved the enzymatic conversion efficiency of A, B and AB red blood cells to universal (O) donor red blood cells.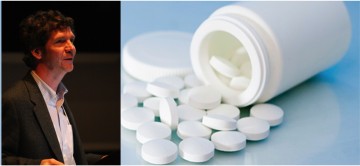 August 23, 2014
In research led by CBR member, Kelly McNagny, and published in the Journal of Allergy and Clinical Immunology, UBC investigators revealed that different antibiotics affect bacteria that play a positive role in promoting a healthy immune system. They found that receiving antibiotic treatments early in life can increase susceptibility to specific diseases later on. Most […]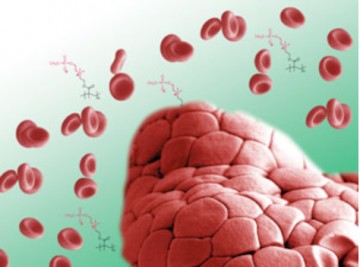 June 4, 2013
Don Brooks, from the Centre for Blood Research (CBR) at the University of British Columbia, led a group of scientists in Canada to make a super-strong cell membrane adhesive and used it to stick red blood cells together. The polymer, based on the phospholipid head group phosphatidyl choline, could be used to secure cells in […]
May 25, 2012
Severe malaria is a blood borne parasitic disease that afflicts more than 200 million individuals annually. Even in the best clinical settings, case fatality rates remain high since anti-malarial drugs are directed against the parasite but do not reduce life-threatening (brain) inflammation. CBR member Dr. Bob Hancock, Director of the Centre for Microbial Diseases and […]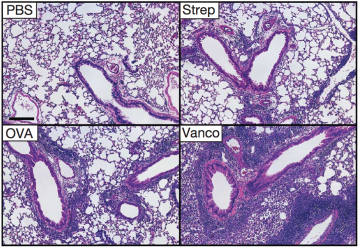 May 12, 2012
Asthma is a common, increasingly frequent, chronic inflammatory disease of the airways that affects over 100 million people worldwide. It is associated with shortness of breath, coughing and wheezing, and necessitates the use of puffers by millions of children. This treatment is required to prevent considerable short- and long-term morbidity and mortality. Although the cause […]
May 11, 2012
Low levels of drug resistant HIV can emerge when exposed to drugs. Researchers at the BC Centre for Excellence in HIV/AIDS have developed a "deep" sequencing approach that gives an in-depth cross-section of the HIV envelope profile in patients. HIV is extracted from patient blood samples and a portion of the envelope gene (which mediates […]
May 11, 2012
Canadian Blood Services (CBS) investigators Elena Levin, Craig Jenkins, Brankica Culibrk and Katherine Serrano in the lab of Dr. Dana Devine, and Maria Gyongyossy-Issa from the Dept. of Pathology and Laboratory Medicine have been studying the quality of platelets, a key blood transfusion component that is essential to prevent bleeding. These CBR scientists designed a […]
May 10, 2012
Approximately 3 million HIV-infected women become pregnant every year and approximately 90% of HIV-infected children acquire HIV through mother-to-child transmission. To prevent transmission and/or for their own health, HIV-infected women can receive highly active antiretroviral therapy (HAART) during pregnancy. This greatly decreases the risk of mother-to-child transmission, from 20-25% to <2%. Although the benefits of […]