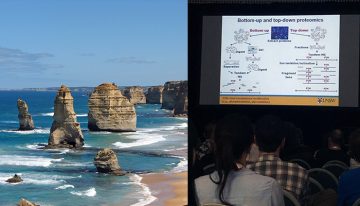 February 22, 2017
With CBR Travel Award, Nestor Solis, a Postdoctoral Fellow in the lab of Chris Overall at the CBR, attended the 22nd Annual Lorne Proteomics Symposium to discuss current trends in 'omics research.
December 14, 2016
The Executive Team of the UBC Postdoctoral Association put on the PDA Research Day on November 24, 2016 in the Life Sciences Centre. This day brings together postdocs from a wide range of disciplines to showcase their cutting edge research in a variety of projects at UBC.
November 25, 2016
This year celebrated the 10th anniversary of the Earl W. Davie Symposium. We would like to thank everyone who helped made this event possible.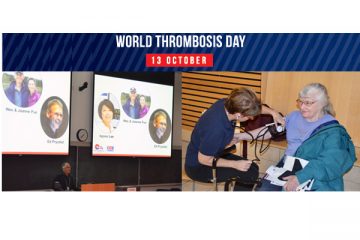 October 20, 2016
On October 13th, the CBR hosted the first World Thrombosis Day event in Vancouver in hopes to educate the public and raise awareness about thrombotic disorders: deep vein thrombosis, pulmonary embolism and venous thromboembolism.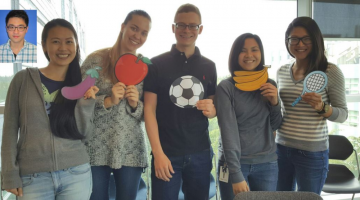 September 29, 2016
The Health and Wellness Committee was formed to improve the psychological and physical well-being of CBR members, by exposing them members to new skills, new ideas, and physical activities to help elevate stress and expand social networks.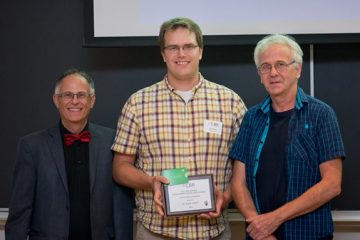 August 29, 2016
A review of CBR's Annual Research Day held on August 16th; a day where summer students and graduate students get to showcase their work and talent.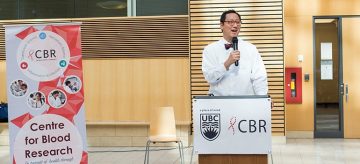 August 17, 2016
UBC President Santa Ono fondly recalled his days as a young scientist at the CBR Research Day.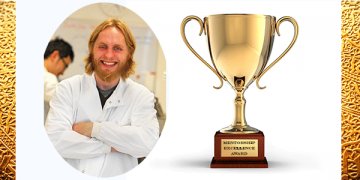 August 9, 2016
In honor of Neil Mackenzie, the Centre for Blood Research offers an award in his name to recognize the mentorship excellence in the CBR community. This year, we have received 22 nominations highlighting the incredible efforts and achievements of 16 CBR mentors.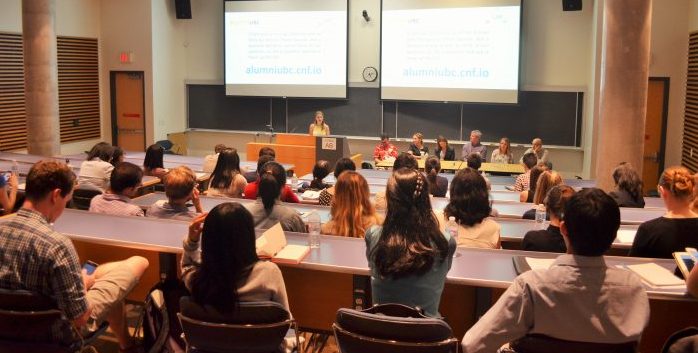 July 28, 2016
An overview: The Critical Skills for Success Symposium held on July 22, 2016, was organized by the students in the Graduate Award Program targeted to expand their own and their peers' horizons both in academic and non-academic directions.
July 21, 2016
21 CBR members participated in the 4 week Pick Your Peak – Stair Challenge held by UBC Human Resources, aimed to improve cardiovascular health and promote a sustainable workplace.