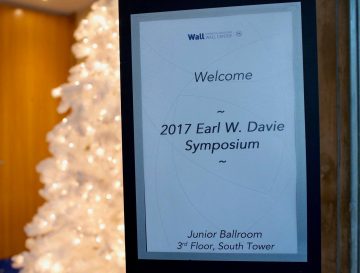 December 6, 2017
The 11th annual Earl W. Davie Symposium was a great success! Celebrating the eminent career of Dr. Earl Davie, this annual symposium honours the achievements of a pivotal figure in medicine. This year, Dr. Davie was joined by researchers, students, healthcare professionals, patients, and industry representatives at the Vancouver Sheraton Wall Center.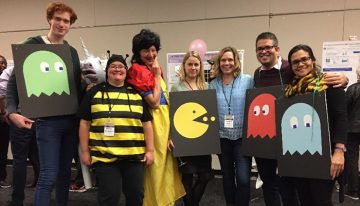 December 1, 2017
This fall, the Overall and Bromme labs attended the 10th General Meeting of the International Proteolysis Society, held at the Banff Centre in Canada. Find out about the highlights!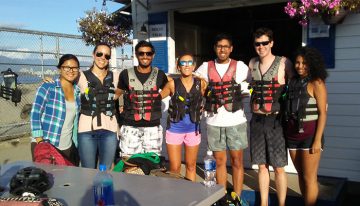 October 19, 2017
The CBR had a fun paddleboarding adventure a few weeks ago. The sight of the North Shore Mountains, Vancouver's skyline, and the setting sun made for a memorable experience on the water.
October 12, 2017
Though the fall months have arrived, the Summer Studentship Program is a key component of life at the CBR each summer. Find out more about how the program went this year, and read comments from 2017 students about their experiences.
October 5, 2017
Having dominated most of the 2016 Graduate Student Society summer soccer season but narrowly missing the playoffs, the CBR's team "Blood Soccer" was determined to qualify for the top 4 in 2017. Find out what happened!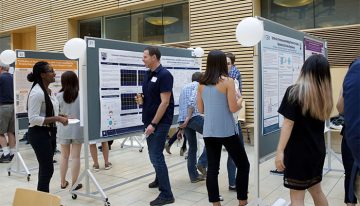 August 31, 2017
Research Day 2017 was a great success! Held on August 17th, we celebrated summer students and graduate students as they showcased their work.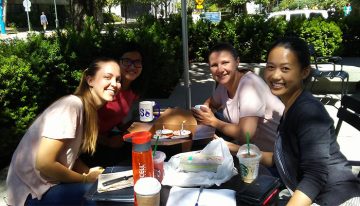 August 10, 2017
The Health and Wellness Committee works to support all aspects of health among the CBR members. The committee is looking for new recruits to join in planning and organizing Health and Wellness activities throughout the coming year!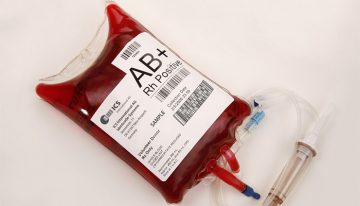 August 3, 2017
Summer Studentship students toured the netCAD Blood4Research Facility at UBC and learned about the the cutting-edge services being offered at this facility, putting it at the forefront of transfusion medicine. One blood donation has the potential to help multiple people!
July 27, 2017
The CBR enjoyed a lively outing on False Creek to go Dragon Boating! Members from the Conway lab and the Hancock lab engaged in close competition during four boat races, after perfecting their rowing techniques.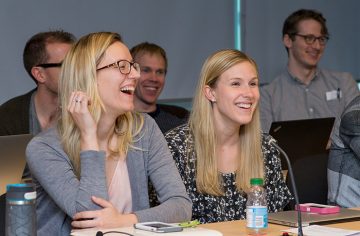 July 20, 2017
Narrowing the transfusion knowledge gap among physicians and residents is critical to improving patient outcomes. "Transfusion Camp" is a new program that is targeting this gap and having far-reaching effects.