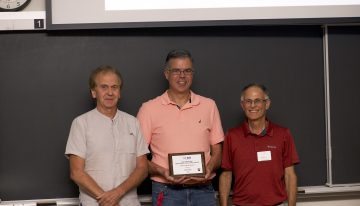 August 29, 2018
The Neil Mackenzie Mentorship Award is given annually to honour the memory of Dr. Neil Mackenzie, a postdoctoral fellow formerly in Dr. Dieter Bromme's lab. Dr. Neil Mackenzie was an excellent mentor within the Centre for Blood Research (CBR)…
May 10, 2018
Dr. Dana Devine is the Chief Scientist with CBS, as well as a Professor in Pathology and Laboratory Medicine at UBC since 2000 and a founding member of the CBR. She recently accepted an important leadership position as Graduate Studies Program Director with the Pathology and Laboratory Medicine Department at UBC.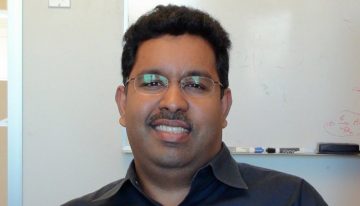 March 1, 2018
Dr. Jay Kizhakkedathu has recently been awarded the 2017 UBC Killam Research Prize, which recognizes outstanding research and scholarly contributions to a variety of fields. Dr. Kizhakkedathu will receive this honour at an awards reception, held on April 17, 2018 in the Chan Centre at UBC.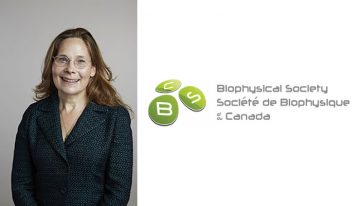 February 15, 2018
Dr. Strynadka recently received the honour of being chosen as the 2018 Fellow of the Biophysical Society of Canada (BSC). She will receive this award at the 4th Annual Biophysical Society meeting, held on May 22-25, 2018 in Vancouver, BC.
February 1, 2018
With support provided by a CBR Post-Doc Travel Award, Jennifer Grants, Postdoctoral Fellow in the Karsan Lab, had the opportunity to attend the 59th American Society of Hematology Meeting from December 9th to 12th in Atlanta, GA.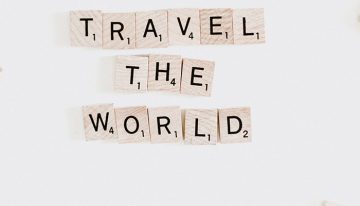 January 18, 2018
Annually, the Centre for Blood Research offers five travel awards to Postdoctoral Fellows and Research Associates to help make travel to conferences and academic events more feasible. Find out more about the 2017-2018 award recipients.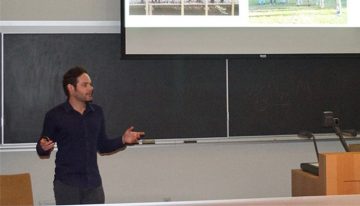 November 17, 2017
Dr. Jürgen Niesser, a postdoctoral fellow in Dr. Natalie Strynadka's lab, received the 2017 Michael John Page Award on October 26, 2017. Congratulations, Jürgen!
November 9, 2017
With support provided by a CBR Post-Doc Travel Award, Daniel Pletzer, Postdoctoral Fellow in the Hancock Lab, had the opportunity to attend the biennial Pseudomonas conference between September 5 and 9, 2017 in Liverpool, UK.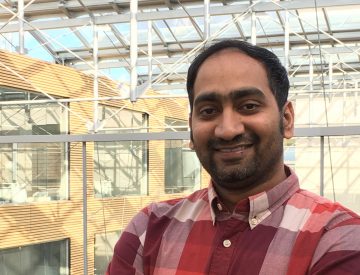 September 28, 2017
Dr. Srinivas Abbina, a postdoctoral fellow in the Kizhakkedathu research group, has been awarded the Michael Smith Foundation for Health Research Trainee Award. He was selected from a highly competitive applicant pool across British Columbia.
September 14, 2017
The Neil Mackenzie Mentorship Excellence Award honours the legacy of Neil Mackenzie and his dedication to motivating and encouraging others. This year, 20 nominations were received in recognition of 13 candidates. The winner was announced at the 2017 Research Day.