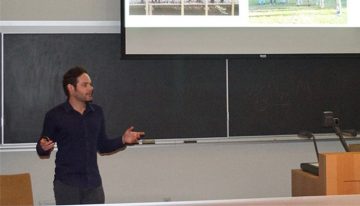 November 17, 2017
Dr. Jürgen Niesser, a postdoctoral fellow in Dr. Natalie Strynadka's lab, received the 2017 Michael John Page Award on October 26, 2017. Congratulations, Jürgen!
November 9, 2017
With support provided by a CBR Post-Doc Travel Award, Daniel Pletzer, Postdoctoral Fellow in the Hancock Lab, had the opportunity to attend the biennial Pseudomonas conference between September 5 and 9, 2017 in Liverpool, UK.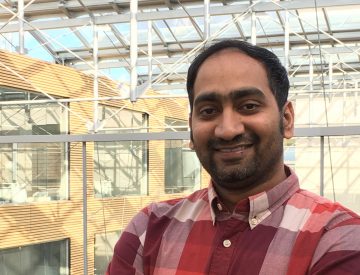 September 28, 2017
Dr. Srinivas Abbina, a postdoctoral fellow in the Kizhakkedathu research group, has been awarded the Michael Smith Foundation for Health Research Trainee Award. He was selected from a highly competitive applicant pool across British Columbia.
September 14, 2017
The Neil Mackenzie Mentorship Excellence Award honours the legacy of Neil Mackenzie and his dedication to motivating and encouraging others. This year, 20 nominations were received in recognition of 13 candidates. The winner was announced at the 2017 Research Day.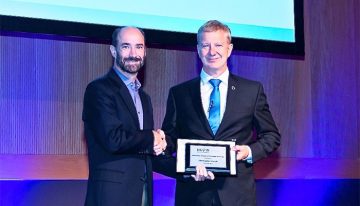 July 24, 2017
The Human Proteome Organization (HUPO) recognized Dr. Chris Overall for his outstanding accomplishments and contributions to the field of proteomics. Congratulations to Dr. Overall and his team on winning the 2017 Discovery in Proteomic Sciences Award!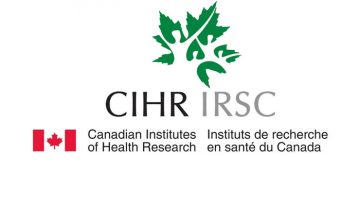 June 22, 2017
All levels of researchers at the Centre for Blood Research, UBC, have received CIHR awards in the 2016-2017 cycle.
May 18, 2017
Canadian Blood Services provides bright and eager minds the support they need to pursue careers in transfusion science and medicine.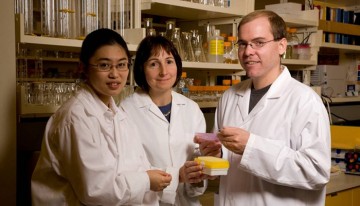 April 20, 2017
This award honours an individual in B.C. whose work has had a significant impact on advancing the fields of genomics, proteomics, bioinformatics or systems biology.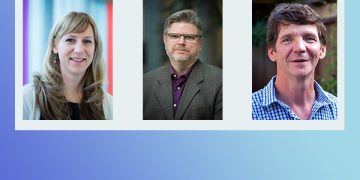 March 27, 2017
Congratulations to the CBR Principal Investigators for receiving the John R. Evans Leaders Fund!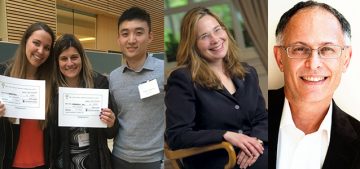 March 9, 2017
Congratulations! A CBR Team from the McNagny and Rossi labs received 2nd place at the LSI Start-Up Competition 2017. Dr. Strynadka received a Jacob Biely Award and Dr. Conway was renewed as the Canada Research Chair in Endothelial Cell Biology.